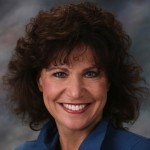 Julia Hirsch began her career in Hollywood where she worked for ten years as a story editor. Her book, The Sound of Music: The Making of America's Favorite Movie (McGraw-Hill, 1993) sold over 100,000 copies.  She has been featured in Entertainment Weekly, the Los Angeles Times, and New York Magazine. After raising two children, she began writing and producing television commercials in the advertising field, winning numerous awards for her campaigns and commercials. She's written two novels: WHITE RUSSIAN and MERMAID AVENUE.
Julia, in this excerpt from White Russian Sophie finds herself in a Belarusian prison cell for spurious reasons, where the fact that she's American doesn't easily provide a get-out-of-jail free card. Can you explain for readers how Sophie ended up such a predicament?
Sophie's eighty-one-year-old father, Sam, was a proud American Communist in the 1940s and 1950s and remains an unreformed political agitator looking for one last fight. He travels to his homeland, Belarus, to join an underground political theater company whose goal is to overthrow the country's dictator, Alexander Lukashenko. (This company is based on the "Free Theater of Belarus" who perform political plays all over the world to spotlight what is happening in Belarus.)
Sophie gets a call from Yelena, the director of the theater company, who tells her she has to come to Belarus and retrieve her father because his tactics are getting the theater group in trouble with the KGB (Belarus' police still use that name), and Sophie has to bring her father home.
Sophie doesn't want to go after her father. She blames her father for everything that's ever gone wrong in her life. But her conscience won't allow her to stay home while Sam's in trouble.
Sophie travels to Belarus and finds Sam, but he refuses to leave Minsk. In desperation, Yelena and Sophie plan a ruse to get him out of the city for at least one day because a big demonstration is planned and Yelena doesn't want Sam involved. He's a wild card, and she doesn't know what he'll do next. There's an actual saying in the underground. 'If you want to end up in prison, go to Belarus; and if you want to get in prison quick, go to Minsk.'
But even though Sophie whisks Sam away from Minsk for the day, he finds out about the demonstration and escapes from Sophie.
Sophie is hot on his tail and finds Sam at the demonstration standing with a group of agitators, burning up posters of Lukashenko as a protest against the dictator. Just as she grabs the lighter and poster out of his hands, the police move in, and she is the one arrested.
Sophie has a troubled relationship with her father. In what ways does White Russian relate their complicated history? Does the narrative move in and out of various time periods?
Yes. I call this a love story between a father and daughter because they have a troubled history from early on, which I show as I move back and forth in time, and in the end, they learn to let go and forgive each other.
I alternate between Sophie and Sam's POV. Sophie tells her story. Sam tells his, beginning with when he was born in Belarus and then his childhood in Brooklyn and joining the Communist Party in the Forties.
How do the scenes excerpted here fit into the greater context of the novel? What comes next?
Sophie's experience in jail is Part III of the novel. Sophie begins the novel as an empty-nester and wife of thirty years who is fighting a growing attraction to the hunky contractor pounding the nails on her front porch.
She is bored with her husband and doesn't know what to do with her life now that the kids have left home. I think many women can relate. She was a stay-at-home mom whose whole identity was as a mother.
Throughout this journey, especially when in jail, Sophie comes into contact with young men and women who are, literally, risking their lives to fight for a free Belarus. By the end of the story, Sophie really finds her strength. And even though it's her husband and father's efforts that get her released from jail, it's her newfound adaptability, cunning and courage that keep her going and give her a new purpose.
What inspired you to write about Cold War Europe, where political activists could be lumped together with murderers depending on the circumstances? Did you have any background on the subject prior to starting the novel?
The novel doesn't take place in the Cold War, although Belarus still largely exists as it did then. The story is contemporary (2008) and this is what is now going on in Belarus. Alexander Lukashenko has been called "the last dictator in Europe," if you want to consider Belarus part of Europe. It's really not. It's more a satellite of Russia. Lukashenko works in conjunction with Putin. As far as throwing the agitators in along with the murderers, that is true. I traveled to Belarus and interviewed many political activists, including Natalie and Nikolai Koliada who run the "Free Theater of Belarus." They've both spent time in Belarusian jails.
At what stage is the novel? Are you seeking an agent or publisher for White Russian?
Yes. I've sent it out to several agents with no luck, but you know how that is. Then I got involved writing another novel and just put this one aside. I'll send it out again.
What other creative projects have you got going these days?
I just finished my second novel, MERMAID AVENUE. I am so excited about this one. It's completely different from WHITE RUSSIAN. This one is pure fun! It takes place in Coney Island in 1930 and is about a widow who runs a boarding house to pay off her husband's gambling debts to the gangster, Puggy Feinstein.
Thanks, Julia. Is there anything else you'd like to share or explain to readers?
I'm happy to have my chapter chosen for your website, and if anyone has specific questions or comments about the chapter, I'd love to hear them. I think part of the problem for agents is that no one in the U.S. cares about, or has even heard about, Belarus. One agent said, "Well, if it was Libya or Syria it would be a different story." Do you all agree or is this topic something that would interest you?
Read Julia's excerpt from White Russian, her novel in progress